Product Search
Product Range
Variable speed Drives, AC and DC Motors — Ex-Ed can supply you with a full range of control systems, installation options and services.
AC Inverter Drives - Toshiba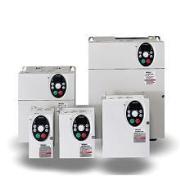 Toshiba VFS15 / VFS15S
Sensorless Vector AC Inverter Drive.
Ultra compact design, high levels of functionality and ease of use. 
Dynamic automatic energy saving for fans and pumps.
15kW on three-phase supplies.
2.2kW on 240V single phase supplies.
Toshiba VFS15 / VFS15S AC Inverters are equipped with a high attenuation EMI noise filter as standard.
Available in an IP54 totally enclosed box for use in severe installations and enviroments subject to water and dust.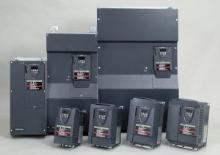 Toshiba Tosvert VF-PS1 AC Inverter
Engineered for energy saving and harmonic regulation on industrial fan and pump applications.
Simple installation and commissioning.
"EASY" key allowing operation of the Toshiba VF-PS1 AC Inverter by eight basic parameters.
All Toshiba VF-PS1 AC inverters have built in EMC noise filters.
VF-PS1 AC Inverters between 18.5kW and 75kW have a built in DC Reactor to reduce harmonics and limit the input current to 110% of the rated output current.