Product Search
Product Range
Variable speed Drives, AC and DC Motors — Ex-Ed can supply you with a full range of control systems, installation options and services.
Sprint-Electric 340i / 680i / 1220i DC Thyristor Drives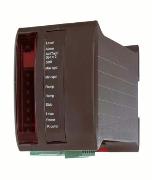 Single Phase Isolated 1Q Controllers
Online Price from £181
Sprint Electric 340i, 680i and 1220i
Fully-isolated DC motor controllers for permanent magnet or shunt wound dc motors up to 12.2 Amps.
Easy to access drive adjustments, plug-on screw terminals and a small footprint.
The ultra compact design and DIN rail mounting package means the Sprint Electric 340i, 680i and 1220i can quickly and easily be integrated with your existing motor control equipment.

Code: Sprint-Electric 340i
Notes: 0.55KW 3.4A 240/110Vac 1Q Isolated
Nominal Power: 0.55 kW
Output Current: 3.4 A
Phase: 1
Shipping Weight: 0.52 Kg
Quantity: 1

Code: Sprint-Electric 680i
Notes: 0.75KW 6.8A 240/110Vac 1Q Isolated
Nominal Power: 0.75 kW
Output Current: 6.8 A
Phase: 1
Shipping Weight: 0.56 Kg
Quantity: 1

Code: Sprint-Electric 1220i
Notes: 1.8KW 12.2A 240/110Vac 1Q Isolated
Nominal Power: 1.8 kW
Output Current: 12.2 A
Phase: 1
Shipping Weight: 0.56 Kg
Quantity: 1
Technical Specification
AC Input Supply: 110V AC or 240V AC +/-10%, 50–60 Hz.

Maximum Armature Output: 200 Volts DC.
Sprint-Electric 340i --- 3.4 Amps.
Sprint-Electric 680i --- 6.8 Amps.
Sprint-Electric 1220i --- 12.2 Amps.

Field output: 1 Amp at 0.9 x AC supply voltage
(0.45 x AC for field connected to F- and N).

Speed Range: 0–100%. (motor dependant)

Load regulation: Typically 0.2% tach, 2% Arm Volts

User Adjustments: Maximum Speed (Max spd) 40 to 200V (armature volts or tach feedback volts)
Minimum Speed (Min spd) 0 to 30% of maximum speed
Up Ramp
Down Ramp
Stability
IR Compensation (IR comp) 0 to 30%
Max Current (I max) 0 to 100% current limit.
Signal Level Comparator

Switches: Speed range switch
Tachogenerator or armature voltage feedback
AC Voltage selector
Terminals: +10V ref
Minimum Speed
Ramp input +
Output +/-
Common
Input +/-
Pushbutton +
Pushbutton -
Run input
Common
Tachogenerator input
Level Output
Level Input
Overload Output
Trip Output
Ramp Output
Demand Output
Speed Output
Current Output
Speed Input
Torque Input
Product Dimensions
Dimensions
Frame
H mm (in)
W mm (in)
D mm (in)
Weight (Kg)
Sprint Electric 340i
105 (4.1)
60 (2.4)
120 (4.7)
0.52
Sprint Electric 680i
105 (4.1)
70 (2.8)
120 (4.7)
0.56
Sprint Electric 1220i
105 (4.1)
70 (2.8)
120 (4.7)
0.56